Strict Standards
: Only variables should be assigned by reference in
/home/miliumeventos/public_html/carpasguayllabamba.com/components/com_k2/k2.php
on line
14
Strict Standards
: Non-static method K2HelperPermissions::setPermissions() should not be called statically in
/home/miliumeventos/public_html/carpasguayllabamba.com/components/com_k2/k2.php
on line
27
Strict Standards
: Non-static method K2HelperUtilities::getParams() should not be called statically in
/home/miliumeventos/public_html/carpasguayllabamba.com/components/com_k2/helpers/permissions.php
on line
18
Strict Standards
: Only variables should be assigned by reference in
/home/miliumeventos/public_html/carpasguayllabamba.com/components/com_k2/helpers/utilities.php
on line
240
Strict Standards
: Only variables should be assigned by reference in
/home/miliumeventos/public_html/carpasguayllabamba.com/components/com_k2/helpers/permissions.php
on line
18
Strict Standards
: Only variables should be assigned by reference in
/home/miliumeventos/public_html/carpasguayllabamba.com/components/com_k2/helpers/permissions.php
on line
19
Strict Standards
: Non-static method K2HelperPermissions::checkPermissions() should not be called statically in
/home/miliumeventos/public_html/carpasguayllabamba.com/components/com_k2/k2.php
on line
28
Strict Standards
: Declaration of K2ControllerItemlist::display() should be compatible with JController::display($cachable = false, $urlparams = false) in
/home/miliumeventos/public_html/carpasguayllabamba.com/components/com_k2/controllers/itemlist.php
on line
16
Strict Standards
: Only variables should be assigned by reference in
/home/miliumeventos/public_html/carpasguayllabamba.com/components/com_k2/controllers/itemlist.php
on line
19
Strict Standards
: Only variables should be assigned by reference in
/home/miliumeventos/public_html/carpasguayllabamba.com/components/com_k2/controllers/itemlist.php
on line
21
Strict Standards
: Only variables should be assigned by reference in
/home/miliumeventos/public_html/carpasguayllabamba.com/components/com_k2/controllers/itemlist.php
on line
23
Strict Standards
: Only variables should be assigned by reference in
/home/miliumeventos/public_html/carpasguayllabamba.com/components/com_k2/controllers/itemlist.php
on line
25
Strict Standards
: Only variables should be assigned by reference in
/home/miliumeventos/public_html/carpasguayllabamba.com/components/com_k2/views/itemlist/view.html.php
on line
19
Strict Standards
: Non-static method K2HelperUtilities::getParams() should not be called statically, assuming $this from incompatible context in
/home/miliumeventos/public_html/carpasguayllabamba.com/components/com_k2/views/itemlist/view.html.php
on line
20
Strict Standards
: Only variables should be assigned by reference in
/home/miliumeventos/public_html/carpasguayllabamba.com/components/com_k2/helpers/utilities.php
on line
240
Strict Standards
: Only variables should be assigned by reference in
/home/miliumeventos/public_html/carpasguayllabamba.com/components/com_k2/views/itemlist/view.html.php
on line
20
Strict Standards
: Only variables should be assigned by reference in
/home/miliumeventos/public_html/carpasguayllabamba.com/components/com_k2/views/itemlist/view.html.php
on line
21
Strict Standards
: Only variables should be assigned by reference in
/home/miliumeventos/public_html/carpasguayllabamba.com/components/com_k2/views/itemlist/view.html.php
on line
25
Strict Standards
: Non-static method K2HelperPermissions::canAddItem() should not be called statically, assuming $this from incompatible context in
/home/miliumeventos/public_html/carpasguayllabamba.com/components/com_k2/views/itemlist/view.html.php
on line
28
Strict Standards
: Only variables should be assigned by reference in
/home/miliumeventos/public_html/carpasguayllabamba.com/components/com_k2/helpers/permissions.php
on line
184
Strict Standards
: Non-static method K2Permissions::getInstance() should not be called statically, assuming $this from incompatible context in
/home/miliumeventos/public_html/carpasguayllabamba.com/components/com_k2/helpers/permissions.php
on line
185
Strict Standards
: Only variables should be assigned by reference in
/home/miliumeventos/public_html/carpasguayllabamba.com/components/com_k2/helpers/permissions.php
on line
192
Strict Standards
: Only variables should be assigned by reference in
/home/miliumeventos/public_html/carpasguayllabamba.com/components/com_k2/views/itemlist/view.html.php
on line
161
Strict Standards
: Only variables should be assigned by reference in
/home/miliumeventos/public_html/carpasguayllabamba.com/components/com_k2/models/itemlist.php
on line
666
Strict Standards
: Non-static method K2HelperUtilities::getAvatar() should not be called statically, assuming $this from incompatible context in
/home/miliumeventos/public_html/carpasguayllabamba.com/components/com_k2/views/itemlist/view.html.php
on line
172
Strict Standards
: Non-static method K2HelperUtilities::getParams() should not be called statically, assuming $this from incompatible context in
/home/miliumeventos/public_html/carpasguayllabamba.com/components/com_k2/helpers/utilities.php
on line
20
Strict Standards
: Only variables should be assigned by reference in
/home/miliumeventos/public_html/carpasguayllabamba.com/components/com_k2/helpers/utilities.php
on line
240
Strict Standards
: Only variables should be assigned by reference in
/home/miliumeventos/public_html/carpasguayllabamba.com/components/com_k2/helpers/utilities.php
on line
20
Strict Standards
: Only variables should be assigned by reference in
/home/miliumeventos/public_html/carpasguayllabamba.com/components/com_k2/helpers/utilities.php
on line
43
Strict Standards
: Only variables should be assigned by reference in
/home/miliumeventos/public_html/carpasguayllabamba.com/components/com_k2/models/item.php
on line
1214
Warning
: Creating default object from empty value in
/home/miliumeventos/public_html/carpasguayllabamba.com/components/com_k2/views/itemlist/view.html.php
on line
175
Strict Standards
: Only variables should be assigned by reference in
/home/miliumeventos/public_html/carpasguayllabamba.com/components/com_k2/views/itemlist/view.html.php
on line
177
Strict Standards
: Only variables should be assigned by reference in
/home/miliumeventos/public_html/carpasguayllabamba.com/components/com_k2/views/itemlist/view.html.php
on line
184
Strict Standards
: Only variables should be assigned by reference in
/home/miliumeventos/public_html/carpasguayllabamba.com/components/com_k2/models/itemlist.php
on line
21
Strict Standards
: Only variables should be assigned by reference in
/home/miliumeventos/public_html/carpasguayllabamba.com/components/com_k2/models/itemlist.php
on line
23
Strict Standards
: Non-static method K2HelperUtilities::getParams() should not be called statically, assuming $this from incompatible context in
/home/miliumeventos/public_html/carpasguayllabamba.com/components/com_k2/models/itemlist.php
on line
24
Strict Standards
: Only variables should be assigned by reference in
/home/miliumeventos/public_html/carpasguayllabamba.com/components/com_k2/helpers/utilities.php
on line
240
Strict Standards
: Only variables should be assigned by reference in
/home/miliumeventos/public_html/carpasguayllabamba.com/components/com_k2/models/itemlist.php
on line
24
Strict Standards
: Only variables should be assigned by reference in
/home/miliumeventos/public_html/carpasguayllabamba.com/components/com_k2/models/itemlist.php
on line
31
Strict Standards
: Only variables should be assigned by reference in
/home/miliumeventos/public_html/carpasguayllabamba.com/components/com_k2/models/itemlist.php
on line
66
Strict Standards
: Only variables should be assigned by reference in
/home/miliumeventos/public_html/carpasguayllabamba.com/components/com_k2/models/itemlist.php
on line
299
Strict Standards
: Only variables should be assigned by reference in
/home/miliumeventos/public_html/carpasguayllabamba.com/components/com_k2/models/itemlist.php
on line
301
Strict Standards
: Non-static method K2HelperUtilities::getParams() should not be called statically, assuming $this from incompatible context in
/home/miliumeventos/public_html/carpasguayllabamba.com/components/com_k2/models/itemlist.php
on line
302
Strict Standards
: Only variables should be assigned by reference in
/home/miliumeventos/public_html/carpasguayllabamba.com/components/com_k2/helpers/utilities.php
on line
240
Strict Standards
: Only variables should be assigned by reference in
/home/miliumeventos/public_html/carpasguayllabamba.com/components/com_k2/models/itemlist.php
on line
302
Strict Standards
: Only variables should be assigned by reference in
/home/miliumeventos/public_html/carpasguayllabamba.com/components/com_k2/models/itemlist.php
on line
308
Strict Standards
: Only variables should be assigned by reference in
/home/miliumeventos/public_html/carpasguayllabamba.com/components/com_k2/models/itemlist.php
on line
331
Strict Standards
: Only variables should be assigned by reference in
/home/miliumeventos/public_html/carpasguayllabamba.com/components/com_k2/views/itemlist/view.html.php
on line
292
Strict Standards
: Only variables should be assigned by reference in
/home/miliumeventos/public_html/carpasguayllabamba.com/components/com_k2/views/itemlist/view.html.php
on line
293
Strict Standards
: Only variables should be assigned by reference in
/home/miliumeventos/public_html/carpasguayllabamba.com/components/com_k2/views/itemlist/view.html.php
on line
294
Strict Standards
: Only variables should be assigned by reference in
/home/miliumeventos/public_html/carpasguayllabamba.com/components/com_k2/views/itemlist/view.html.php
on line
341
Strict Standards
: Non-static method JSite::getMenu() should not be called statically, assuming $this from incompatible context in
/home/miliumeventos/public_html/carpasguayllabamba.com/components/com_k2/views/itemlist/view.html.php
on line
342
Strict Standards
: Non-static method JApplication::getMenu() should not be called statically, assuming $this from incompatible context in
/home/miliumeventos/public_html/carpasguayllabamba.com/includes/application.php
on line
539
Strict Standards
: Only variables should be assigned by reference in
/home/miliumeventos/public_html/carpasguayllabamba.com/components/com_k2/views/itemlist/view.html.php
on line
342
Strict Standards
: Only variables should be assigned by reference in
/home/miliumeventos/public_html/carpasguayllabamba.com/components/com_k2/views/itemlist/view.html.php
on line
410
Strict Standards
: Only variables should be assigned by reference in
/home/miliumeventos/public_html/carpasguayllabamba.com/components/com_k2/views/itemlist/view.html.php
on line
436
Strict Standards
: Non-static method JSite::getMenu() should not be called statically, assuming $this from incompatible context in
/home/miliumeventos/public_html/carpasguayllabamba.com/components/com_k2/views/itemlist/view.html.php
on line
437
Strict Standards
: Non-static method JApplication::getMenu() should not be called statically, assuming $this from incompatible context in
/home/miliumeventos/public_html/carpasguayllabamba.com/includes/application.php
on line
539
Strict Standards
: Only variables should be assigned by reference in
/home/miliumeventos/public_html/carpasguayllabamba.com/components/com_k2/views/itemlist/view.html.php
on line
437
Strict Standards
: Non-static method JSite::getMenu() should not be called statically in
/home/miliumeventos/public_html/carpasguayllabamba.com/components/com_k2/router.php
on line
17
Strict Standards
: Non-static method JApplication::getMenu() should not be called statically in
/home/miliumeventos/public_html/carpasguayllabamba.com/includes/application.php
on line
539
Strict Standards
: Only variables should be assigned by reference in
/home/miliumeventos/public_html/carpasguayllabamba.com/components/com_k2/router.php
on line
17
Strict Standards
: Only variables should be assigned by reference in
/home/miliumeventos/public_html/carpasguayllabamba.com/components/com_k2/router.php
on line
19
Strict Standards
: Non-static method JSite::getMenu() should not be called statically in
/home/miliumeventos/public_html/carpasguayllabamba.com/components/com_k2/router.php
on line
17
Strict Standards
: Non-static method JApplication::getMenu() should not be called statically in
/home/miliumeventos/public_html/carpasguayllabamba.com/includes/application.php
on line
539
Strict Standards
: Only variables should be assigned by reference in
/home/miliumeventos/public_html/carpasguayllabamba.com/components/com_k2/router.php
on line
17
Strict Standards
: Only variables should be assigned by reference in
/home/miliumeventos/public_html/carpasguayllabamba.com/components/com_k2/router.php
on line
19
Strict Standards
: Non-static method JSite::getMenu() should not be called statically in
/home/miliumeventos/public_html/carpasguayllabamba.com/components/com_k2/router.php
on line
17
Strict Standards
: Non-static method JApplication::getMenu() should not be called statically in
/home/miliumeventos/public_html/carpasguayllabamba.com/includes/application.php
on line
539
Strict Standards
: Only variables should be assigned by reference in
/home/miliumeventos/public_html/carpasguayllabamba.com/components/com_k2/router.php
on line
17
Strict Standards
: Only variables should be assigned by reference in
/home/miliumeventos/public_html/carpasguayllabamba.com/components/com_k2/router.php
on line
19
Strict Standards
: Only variables should be assigned by reference in
/home/miliumeventos/public_html/carpasguayllabamba.com/templates/ekho/html/com_k2/default/user.php
on line
14
Amazon Will Collect Sales Taxes Nationwide On April 1
STILLWATER — Initial and foremost, Mike Boynton says his story is 1 of how challenging work can pay off.
Page two
- When you sign in to your Amazon account, and have searched on the Authors name or the books title just like descried above, you will click on the particular book and the screen will now have a page on the proper that will permit you to ADD TO CART or Purchase NOW WITH 1-CLICK.
Makingamark I agree with you and I have the same notice on my personal web site relating to earning from Amazon I as soon as asked about this on this forum and was told that there was a notice at the bottom of our hubs to say that we earn from marketing.
It's just NOT going to take place - and there are very a handful of of us out there who know why it really is undesirable thought - regardless of how secure the Amazon server is. So it really is actually baffling that Amazon hasn't set up a mechanism, for a 30 second phone contact each and every six months or so, in order to accommodate some quite great customers.
The other point I've usually heard and I believe, is that ads above the fold have a larger opportunity of becoming clicked on. I am as well chicken to truly do this properly because I want my hubs to look 'virtuous', but definitely never bury the Amazon too low in the page.
As the Net drives consolidation in competitive industries, with Facebook dominating social media, Apple ruling smartphones, and Uber becoming the king of transportation, Amazon wants to capture market place share from its rivals by ingraining itself in our day-to-day lives.
The first Kindle gold rush prospectors had been of course the old-college Net marketers and search engine marketing authorities who flocked to Amazon to flood the internet site with
2016 Marketplace Sales Broke Records
, hoping to game the Amazon program into displaying their books higher than everyone else's books.
For instance, if you notice all your competitors in a industry are not selling much more than one hundred eBook copies per month on Amazon Kindle, you can be pretty positive your book won't be promoting much more than 100 eBook copies per month on Kindle unless your book is a lot better than the competitors, is more appealing to the marketplace, and you have a better advertising and marketing technique than the competitors.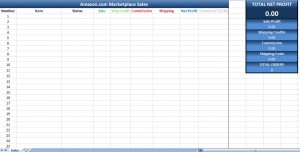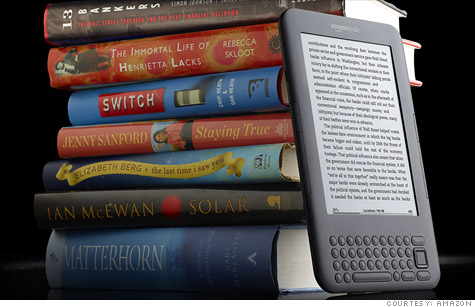 Hay 93 invitados y 2 miembros en línea